About Dr. Lawrence Jaeger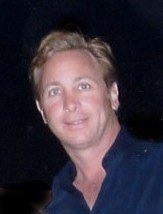 Dr. Lawrence Jaeger is the Medical Director of Advanced Dermatology Associates in New York City and is Board Certified in Dermatology. He specializes in Medical, Cosmetic, and Surgical Dermatology with an emphasis on surgical and cosmetic skin rejuvenation. Dr. Jaeger is also the director of Central Park Medical Associates.
Dr. Larry Jaeger graduated with honors from Rutgers University and attended medical school in Missouri. Upon graduation, he returned to New York City to complete his internship in surgery and medicine. Dr. Jaeger completed his four year specialty training in dermatology and was named Chief Resident at St. Barnabas hospital, an affiliate of New York Hospital/Cornell Medical Center and is the largest teaching hospital in New York City. Dr. Jaeger was an Instructor of Dermatology at Columbia University College of Physicians and Surgeons and a Clinical Professor of Dermatology and Director of Dermatologic Surgery in charge of training residents at St. Barnabas hospital.
health.usnews.com
doximity.com
wellness.com
doctor.webmd.com